Lancé en 2011 par l'Ambassade de France en Chine et son réseau FRANCE ALUMNI, en partenariat avec la CCI FRANCE CHINE, le Forum Emploi est devenu en quelques années le salon privilégié des entreprises à la recherche de candidats hautement qualifiés et de diplômés de l'enseignement supérieur français et chinois.
Le 10ème Forum de recrutement de France Alumni se déroulera à Guangzhou le 11 juin 2022, offrant une variété de postes aux futurs diplômés, aux Alumnis à la recherche de nouvelles opportunités ainsi qu'aux Français présents en Chine. Les candidats pourront discuter sur place avec les recruteurs des opportunités d'emplois.
Le point fort de ce Forum de recrutement sera la présence de grandes entreprises à renommée internationale: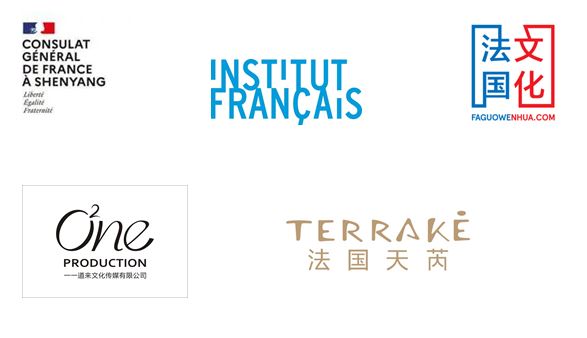 En amont du Forum, les candidats auront l'opportunité de se préparer à leur recherche d'emploi en participant à des activités en ligne et hors ligne
Scannez le code QR pour la relecture de l'atelier CV et l'entretien ligne qui s'est tenu le 28 mai 2022 :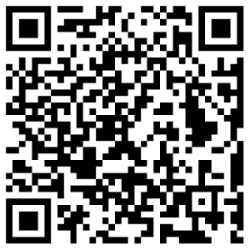 Le Forum emploi dure toute la journée, venez quand vous voulez !
Cette année, le Forum emploi aura d'abord lieu à Canton mais d'autres villes suivront. Restez à l'écoute!

Inscrivez-vous tôt pour obtenir un créneau d'entrevue exclusif
D'excellents CV peuvent être recommandés par l'organisateur et obtenir à l'avance l'heure exclusive pour l'entretien d'entreprise le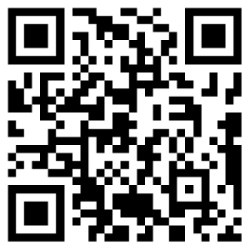 (Scanner le code QR pour s'inscrire)
——————————————————————————————
Les entreprises suivantes sont intéressées par le recrutement de volontaires internationaux(VIE), de langue maternelle française ou de nationalité française. Si vous avez aussi certaines compétences linguistiques, vous pouvez aussi essayer !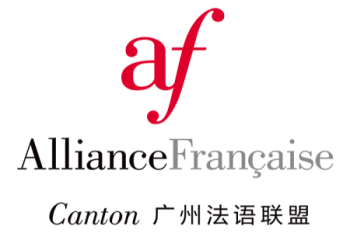 Alliance Française de Canton
Première Alliance Française ouverte en République Populaire de Chine, en 1989,l'Alliance française de Canton(Guangzhou en pinyin) est le fruit du partenariat entre la Fondation Alliance française et l'Université Jinan(暨南大学). Avec près de 1000 inscriptions par an, 8 salles de cours équipées en TNI, une trentaine d'événements culturels par an et une médiathèque offrant plus de 5000 documents, c'est avant tout un centre de langue française réputé, un centre de passation des certifications DELF-DALF, DAEFLE, DFP, TEF Canada, TEFAQ et TCFQ mais aussi une space culturel. Son équipe franco-chinoise se compose d'une vingtaine de personnes dont une dizaine d'enseignants spécialistes du FLE. En tant qu'école de français, la pédagogie est au centre des activités de l'établissement. Le/la responsable pédagogique doit gérer la multitude des activités menées ainsi que leur complexité. Il/elle est le garant de la qualité des cours et de son adéquation aux besoins du public.
Postes à pourvoir :
Responsable Pédagogique

Stagiaire en Marketing et Communication

Asiaction Sourcing
Asiaction Sourcing is a support agent specialized in SOURCING and QUALITY CONTROL in China. Since 2008 we assist international buyers by developing complete solutions for sourcing, production monitoring, quality control and order management. With over 2,000 projects completed and more than 4,500 factories identified, ASIACTION covers multi-product projects with an expertise on furniture. Our presence in France, China, UK and UAE allows us to be both close to customers and factories and lead end-to-end process to make all purchasing project a success.
Postes à pourvoir :
Charge de compte francophone

CCI FRANCE CHIN
Created in 1992, the CCI FRANCE CHINE has 3 main missions: To support French companies at every stage of their projects in China, to translate their ambitions into business, as well as to inform and guide Chinese companies wishing to expand in France; To promote our members' interest by lobbying Chinese and French economic and political decision makers; To lead The French business community through our various business events, a vibrant platform forexchange and networking.
With over 20 years of experience, our Recruitment Department is well qualified to support companies in their recruitment needs for local and international profiles and ensure the follow-up of every recruitment.
Postes à pourvoir :
HR & Admin Manager

Commercial Assistant

Account Manager

Sales Consultant

Responsabl(e) Administratif(ve)

International Sales Consultant

Marketing Specialist

Procurement Manager

Interior Stylist

Sales Executive

Digital Marketing Manager

Project Manager
Sagemcom
Sagemcom is a French industrial group, world leader in high added-value communicating terminals and solutions for the broadband, audio video solutions and energy markets. Sagemcom designs, manufactures and supplies more than 40 million terminals around the world every year, using its own factories and industrial partners on all continents. The headcount of 6,000 employees works in more than 50 countries. Sagemcom has been profitable since its creation in 2008 and 31% of its capital belongs to its employees.
Postes à pourvoir :
Supply Chain Manager

VIE - ETL Engineer/ Support Logistique Industrielle
Plus d'opportunités de recrutement sont ouvertes à tous, même si vous ne parlez pas français !

Axon' Interconnect Limited
Axon' Interconnect Limited, has over 12,000 m2 of area, was founded in 11th Dec 2000 in Shunde, Guangdong, China. The company is subsidiary which assembles design, production and sales under Axon' Cable S.A.S.
Adhere to purpose of Group, Axon' Interconnect Limited positioned itself in producing high quality, high technology interconnects products and decided to offer high quality, high technology interconnects solution and as well the best service to its customers.
Postes à pourvoir :
Sales Manager

Product Engineer

R&D Engineer
Decathlon
Decathlon is a French company, founded in 1976 by the family of Michel LECLERCQ, we have the Whole Supply Chain Business all over the world, R&D, Design, Production, Logistics, in-store and online Retailing. Decathlon is inspired by the belief that sports and healthy life should be accessible to everyone, not the privileged ones, that's why we have customers of all ages, backgrounds and skill levels, from 60 countries, all continents, with the number of 300 Million+ people.
Postes à pourvoir :
Supply Chain & Production Manager

Supplier Quality Project Manager

Retail Manager

FORSEE POWER

FORSEE POWER is an innovative company, expert in energy. It develops, designs and integrates batteries, as well as energy management systems.
FORSEE POWER was established in 2011 with the aim of positioning itself in the high added value battery market for portable and mobile equipment, electrical transport and energy storage.
FORSEE POWER has unrivalled technical expertise and industrial resources as a battery system integrator, whether in electrochemical analysis, developing electronic systems for load management, the modeling and design of battery packs, or product industrialization.
To sustain is growth, Forsee Power China is recruiting an Electronic Software Engineer for our battery range.
Postes à pourvoir :
Project Manager

Mechanical Engineer

Leroy-Somer
Leroy-Somer was found in 1919 by Marcellin Leroy, its headquarter is located in an exquisite southwest town of France, Angouleme. With more than 9,000 employees and sales amount of $1.3 billion EU worldwide in 2013. Leroy-Somer has 38 production bases around the world (located in USA, Mexico, Europe, India and China, etc.) and created the international network of 470 sales and service centers which are capable of offering you the sales support and technical assistance by 24 hours a day & 7 days a week throughout the world which allows us to be in a competitive position in the booming market, to strongly support our customers' business development and to provide customers with high-quality service. Leroy-Somer has been the leader of the world's power-driven industry since its foundation, with 5 business areas: electric power generation, drive system, motor, gearbox and electronic component.
Postes à pourvoir :
Senior Mechanical & Design Engineer

Electrical Engineer

(

Generator/Motor

)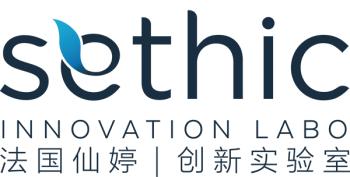 Sethic Innovation Labo
Established in 1998, originated in France, SETHIC is a unique east-meets-west company whose development focus on China. We are recognized by the China cosmetic industry as a leading supplier of technological and natural wellcare innovation: personal care ingredient, food active ingredients, beauty devices, OBM license with immediate credibility. We insist on the highest safety standards and strive to develop products in harmony with science, nature, and humanity. As your local partner with global connections and the vision to see tomorrow, we strive contribute to the creation of the leading Chinese beauty brands of tomorrow.
Postes à pourvoir :
Account Manager

Product Manager

Marketing Assistant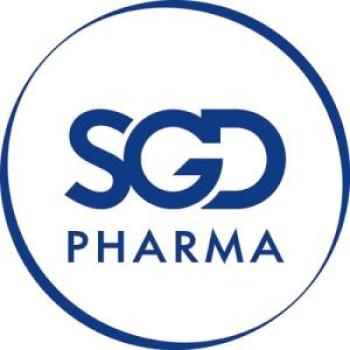 SGD Pharma Asia Pacific
SGD Pharma is a global leader in glass primary packaging producing over 8 million vials per day at its five manufacturing plants in Europe and Asia.SGD Pharma Asia Pacific operates a plant in Zhanjiang and two sales offices in Guangzhou and Shanghai. We deliver products and services to more than 200 clients in China and the Asia Pacific region. The offer includes a broad range of vials and bottles in both tubular and molded in Type I, II or III, amber or clear glass, as well as innovative added-value services for Pharma, Beauty and Personal Care markets.
Postes à pourvoir :
Sales Assistant

Academy Trainee

Project Engineer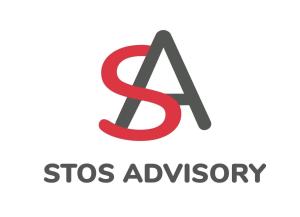 STOS ADVISORY
Stos Advisory (https://www.stosadvisory.com/en/) is expert in accounting and finance, tax and human resources in China with 3 business lines: - Finance, Tax and Accounting Services: we assist the management to implement a strong internal control and a good preparation of financial statements and tax declarations. - Interim Management: taking the role of Finance Manager, CFO, HR Director for our clients.- Human Resources: we assist our clients in implementing the best HR practice.
Postes à pourvoir :
1/ Junior Accountant (Guangzhou)
2/ Junior Consultant (Guangzhou)
Enfin, si vous souhaitez bénéficier d'une "offre intéressante", vous devez télécharger votre CV lorsque vous scannez le code QR pour vous inscrire !
Les organisateurs et les RH peuvent privilégier les excellents CV d'emploi. Nous pouvons organiser et verrouiller l'heure exclusive de l'entretien d'entreprise le jour même afin de créer des opportunités de dialogue en tête-à-tête pour les demandeurs d'emploi et les recruteurs.
Le 11 juin, venez nombreux au Forum !
11 juin 2022, samedi, 10:00 – 17:00
Lieu : Alliance Française de Canton, deuxième étage Wuzi Dasha 12 Beijiaochang Lu, Guangzhou.
(Scanner le code QR pour s'inscrire)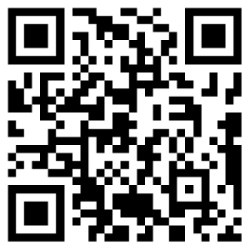 Parmi les grandes entreprises participant à cette nouvelle édition on trouve :
Alliance Française de Canton
Asiaction Sourcing
Axon' Interconnect Limited
CCI FRANCE CHINE
Decathlon
FORSEE POWER
Leroy-Somer
Sagemcom
Sethic Innovation Labo
SGD Pharma Asia Pacific
STOS ADVISORY
...
(venez rencontrer les recruteurs de ces entreprises et saisir vos opportunités.. )
Organisateurs :